Scrap, damaged, wrecked, or old – your unwanted car can be sold within 24 hours at Metro Car Buyer. We are Christchurch's car buyer that pays top dollars for unwanted cars of every make and condition of a car. When we are your buyer, you are ensured a quick cash sell that leaves you counting up to $9,999 cash with assured services at no cost.
Call 027 555 2244

We Are Your Unwanted Car Buyer That Pays Cash for Unwanted Cars
Every car buyer is looking for top cash when selling their cars. Some want to avoid the inconvenience and cost of selling their cars privately, and why not? Typically, there is a great deal of time involved in selling a car. Owners have to spend time prepping the car for the market. There are repairs to be made, along with cleaning, waxing, and polishing the car. The expense of advertising the car for sale is high. And, then the time-consuming hours of meeting with potential buyers, just for them to try to lowball you on the price of the car. It can take weeks to sell the car. Sometimes longer. And, the process is less than desirable.
When Metro Car Buyer NZ is your car buyer, you do away with the associated hassles of selling a car. We are your car buyer that will buy your unwanted car "As Is." We make car owners instant cash quotes over the phone and online, paying owners up to $9,999 for their cars.
Free Unwanted Car Removals Anywhere in Christchurch, NZ
Get it sold today, and have a car removal that is quick to follow. Metro NZ buys your car over the phone or online, and a car removal will soon follow. Want us there in an hour? We'll do our best! Want us there in the a.m. or p.m.? Let us know the day and time, and we will be there. Our removal services are provided at times that are convenient for our customers, so they don't have to go out of their way to fit us into their busy schedules. We work with our customers! Get a free car removal anywhere in Christchurch by giving us a call.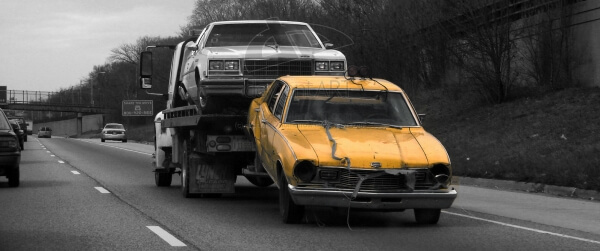 Why Choose Us?
When you choose Metro Car Buyer NZ, you have chosen a leader in the car removal industry. We are a car buyer that puts instant cash in the hands of our buyers, coming to them to remove their autos. When we buy cars, we provide our customers with exceptional services that include:
Instant cash quotes and payments on the spot – Get a top dollar quote up to $9,999 and get paid cash on the spot at the time we come to remove your car.
Free car removals in Christchurch – There is never a charge for us to remove your car or truck. All towing is free.
Free car wrecking & recycling – At Metro NZ, we wreck & recycle cars at no cost to our customers, practising green car recycling that puts the best cash in the hands of our customers.
Free paperwork – With Metro NZ, you don't have to go to the expense of getting all the paperwork for a legal sale of your car. We will provide it for you, and you only need to read and sign.
Get your car sold with Metro Car Buyer NZ. Give us a call at the number below or fill out our "Get a Quote" form at the top right of this page. We are your car buyer that wants to make you the best deal you have received.
Contact Us